Member Initiatives
Let the future of science, decide the future of science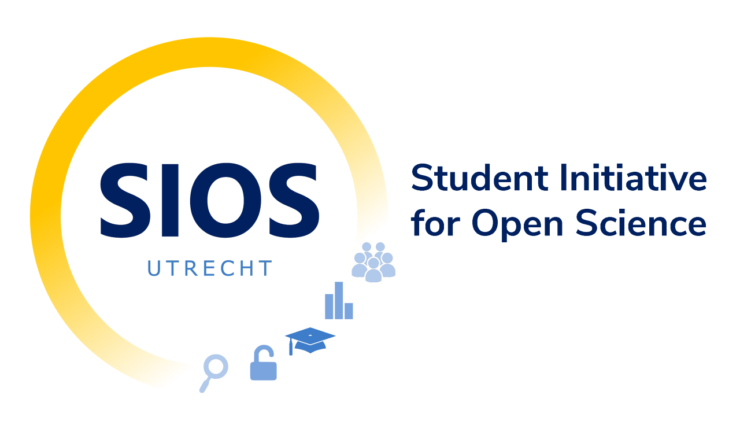 The future is of science is open, and students are the future! As the Open Science movement is gaining momentum, what it means to do, use and learn about science is changing rapidly. The Student Initiative for Open Science Utrecht is a group of about 30 students, with a core team of 7 students, that wants to make sure students become more involved in all these changes, because young people are those who will be most affected eventually. Open Science will change your future. So better get prepared, or even better, involved! Learn more about us, our mission and Open Science below.
From November 1st onwards, we'll be having Flash Talks in the Living Lab (university library science park) between 12:15 and 12:45. We'll have a student speakers giving a short presentation about their experiences with Open Science, and have discussion afterwards. It's a great way to get to learn more about Open Science and us. Join our WhatsApp group for more info and invites, or check out our social media (links below). The WhatsApp group is also used to share other Open Science info and events.
Our mission
Inform. Open Science is great, but it can be a bit daunting. At SIOS Utrecht we want to make Open Science more accessible to student. In this way, we hope you learn to incorporate new open scientific practices into your own work, like pre-registration of your thesis or by exploring ways to engage more with the public.
We also want to provide an overview of everything that is happening in Utrecht and beyond, so that you know what's what and who's who in the world of Open Science.
Inspire. The movement is rapidly opening up fascinating new fields of research. Through inspiring talks and workshops we hope students find creative new perspectives on their own work and education.
Activate. The Future is Open, but your curriculum probably isn't yet. We believe it is key that university curricula embrace Open Science, allowing future students to be educated towards it from the start. With SIOS Utrecht we want to provide a platform for discussion on how this can be done and stimulate students to get vocal about it amongst their peers, at their programmes and at the UU.
Create a network. With SIOS Utrecht we want to create an interdisciplinary network of students who are passionate about Open Science, who learn from and inspire one another, while having fun along the way. We also want to broaden your horizons by connecting our network with the OSCU and SIOSes in other cities.
Follow us
On Twitter, Instagram or Join our WhatsApp group.
Upcoming events
Every Monday 12:15-12:45: Flash Talks, a short presentation by a student on their experience with Open Science.
More info on workshops and other activities coming soon
What is Open Science?
Check out this Open Science 101 by the OSCU to learn more about Open Science. If you're interested in what Open Science can mean for your (master's) research, this is a nice read. The OSCU also has nice podcast series with lots of interesting speakers. In the future there will be some special episodes about Open Science and studying.
Our core team
Hilbrand Wouters – Master History and Philosophy of Science
Felix Schweigkofler – Master Neuroscience and Cognition
Georg Klauss – Master Neuroscience and Cognition
Li Kloostra – Master Linguistics
Myka Jaap Youngápelian – Master epidemiology
Clemens Tröster – Master Social, Health and Organizational Psychology