Events
OSCoffee – FAIRifying research data about children and adolescents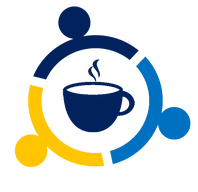 Date and Time
Date(s) - 18/02/2021
13:00 - 14:00
Location
, ,
Host: Marijn Struiksma
FAIRifying research data about children and adolescents.
Researchers across UU & UMCU conduct studies about children and adolescents and the many factors that impact their lives. When data from these studies are findable, accessible, interoperable, and reusable (FAIR) – they could be used to answer a wider range of questions. Researchers from different disciplines could exchange or combine datasets to form novel collaborations, start exciting projects, and address pressing issues.
Despite the benefits, the process of FAIRifying youth data can seem daunting. It's difficult to determine which data can be safely shared, with whom, and under which circumstances – particularly when there is (personal) data of minors involved.
RDM Support & Dynamics of Youth wants to make it easier for youth researchers to make data FAIR. At the OSCoffee on 18th February, Neha Moopen (RDM Support) will introduce this project.
Attendees can share the challenges foreseen/already encountered with respect to FAIRifying youth data, as well as the ways you may have successfully made your data more FAIR. All feedback and suggestions are welcome!
PS. We also have a Padlet for our project where you can already share your thoughts!
Please note that registration is key to receive the necessary information to join an online OSCoffee session (via Zoom).
Add to my calendar
Register
Bookings are closed for this event.