News, Blog and Podcast
Ensuring GLOBAL ACCESS to Open Science Practices: Perspectives from Africa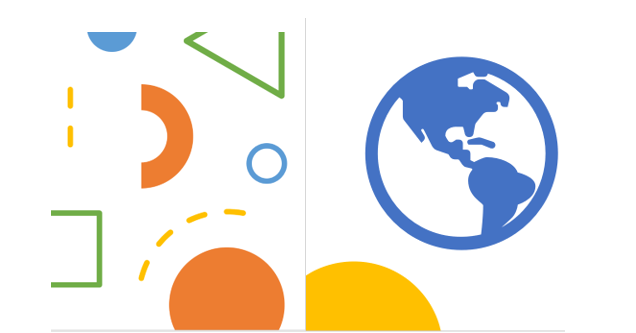 Open Science, a good thing, no?
Utrecht University is among those leading the efforts to promote Open Science, and for good reasons. "The university is convinced that scientific research can contribute to better solutions to complex problems if knowledge is shared as widely and as quickly as possible," as highlighted in the university's Strategic Plan 2016-2020.
But what if varying speeds of adoption of Open Science practices exacerbate existing global inequities in the production and sharing of knowledge? Is there a risk that knowledge generated by Utrecht University and other forerunners of Open Science , outcompete existing strands of knowledge, particularly in those places with the greatest barriers to adopt open science practices?
A recent event "Global Perspectives and Experiences on Open Science: Focus on Africa" brought together three perspectives on Open Science from African academics actively promoting open science practices on the continent: Joy Owango (Kenya), Teg Wende Idriss Tinto (Burkina Faso), and Dr. Thomas Herve Mboa Nkoudou (Cameroon).
According to Dr Thomas Mboa, Open science comprises three forms of openness: Openness to publications and data, openness to society, and openness to excluded knowledges and epistemologies. All these forms of openness are interconnected and use Internet as a main medium for exchange Dr. Mboa observed that when we consider the ecology of knowledge, much of it, especially Open Access knowledge, is coming from the Global North. Dr. Mboa also expressed concern that this risks epistemic alienation of African scholars, whereby African researchers describe their own realities through Western lenses.
Ms. Joy Owango, emphasized that, the creation of AfricArxiv, Africa's only preprint repository has given African researchers the opportunity to share and increase visibility of knowledge from an African lens. She also noted that the increased awareness and adoption of the FAIR principles has assisted in increasing the visibility.
Indeed, all three contributors detailed a variety of systemic barriers to furthering Open Science practices in Africa. Most countries lack OS policies and awareness among government officials, with correspondingly limited public funding and technical assistance for FAIR data and open access publishing. Both Ms. Owango and Mr. Tinto also stressed how scientists in countries where the native language is not English are at a clear disadvantage, which the recent 2021 UNESCO declaration on Open Science also highlights.
But much work remains to avoid a widening of the global North-South gap in the production and spread of knowledge. "If there is infrastructure that is global-South centric or Africa-centric, we are in control of the narrative, and we get equity in the region." "We need to work with various stakeholders from the global North […] in an equitable, long-term manner."
One of the four objectives of the Declaration on Research Assessment (DORA), signed by Utrecht University, and being one of the global Open Science movement pillars, is to 'Improve Equity'. This objective "call[s] for broader representation of researchers in the design of research assessment practices that directly address the structural inequalities in academia".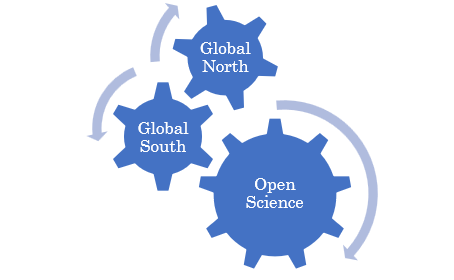 The contributors to the symposium underscored how global access to open sciences practices, regardless of geography, is essential to ensure the vision of open science: solving complex problems by sharing ALL knowledge as widely and as quickly as possible.
Want to dive in? Some selected initiatives and resources:
By: Bianca Kramer, Mary Felix-Maina, Jeroen Bosman, Joost de Laat, Joy Owango, Thomas Hervé-Mboa Nkoudou, Teg-wende Idriss TINTO – Utrecht University 2022