News, Blog and Podcast
A new year, a new chair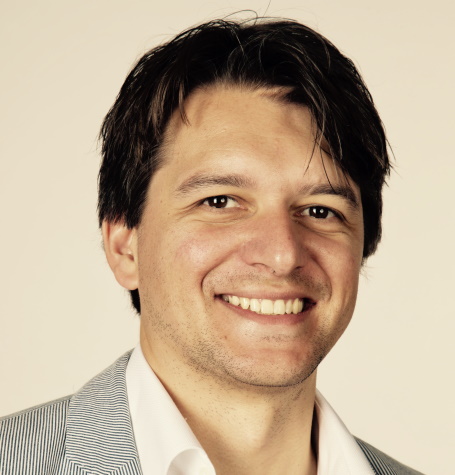 This new academic year is a year of renewed leadership. The year got off to a flying start in the summer when professor Paul Boselie (UU) gave an interview in Nature on the clear-cut message from Utrecht University to drop the use of impact factors for all hiring and promotion decisions. It is a clear sign of leadership and an honest dedication to the ideals of Open Science. This new academic year also marks the appointment of the first Chair to the Open Science Community Utrecht (OSCU): Sander W. van der Laan (UMC Utrecht). Here Sander will introduce his vision for OSCU in the coming year.
Evolving OSCU
Open Science in Utrecht is a success: within 2 years over 350 members representing all faculties and career stages became OSCU members, seven OSCU Faculty Ambassadors were hired to promote Open Science, and all faculties now have a Faculty Open Science Team to help implement Open Science at the faculty level. However, this year, Anita Eerland (one of the OSCU founders) has moved on and transferred to the Radboud University. We will miss her, although she is not far, and we are sure she will remain at the forefront of the Dutch Open Science movement.
A natural step for OSCU is to evolve its leadership and re-organize. The coming year, OSCU will be chaired by the UMC Utrecht ambassador yours truly: Sander W. van der Laan. I am a researcher within the Circulatory Health Program, (medical) biologist by training, focused on discovering and unraveling the genetic factors that determine the extent of atherosclerosis (the hardening of the arteries) leading to a heart attack or ischemic stroke. I value team spirit through collaboration and sharing of ideas and knowledge. I am actively involved in helping the UMC Utrecht implement Open Science practices, for instance by co-creating guidelines for FAIR data and code and promoting the submission of preprints. I also actively contribute to the design of new career profiles to boost a renewed recognition and reward system for researchers, and I lead the implementation of Open Science practices in the Circulatory Health Theme. This will be the first time OSCU will have a Chair, which will be a 1-year term, rotating between the Faculty Ambassadors.
What lies ahead
Facing the future, we need to dream big, be bold, and step outside our comfort zones. Together with Loek Brinkman and the ambassadors, we will shape the next steps for the future of OSCU. As a team we set three goals for the coming year: community building, Open education, and diversification.
Community building
To hold to the premise of Open Science we need community building, teamwork and teamspirit. Because Open Science is best served, supported and practiced through a community. This year we will step up our game and focus on community building within faculties, across universities, and outside Academia. We will be reaching out to you, our members, and non-members. We will grab coffees with the Open Science enthusiasts, the doubters, and the critics. Through the exchange of ideas and thoughts on the topics of Open Science, our community will strengthen and deepen. And the best way to stimulate community building is by continuing the debate through organizing symposia, workshops, and other events. So, here's to a free invite for you: get involved, be involved, and share your ideas.
Open Education
If any tree, idea, or promise is to grow, we need to start at the beginning. This year, we will focus on transforming the culture that persists at the department, at the faculty, and at the university (policy) level.  We want to engage, stimulate, and inspire. This is best done through education. We want to start the transformation by pushing for Open Science practices and principles becoming part of curricula, courses, and lectures. A recent white paper on Open Education by Sicco de Knecht, Martijn van der Meer, Loek Brinkman, Manon Kluijtmans and Frank Miedema is a first step in making this a reality.
Diversification
If we all truly want to change Science, we need to up the game by getting in the game. To show people what you think, sometimes you need to do. This year we aim to get Open Science on the agenda of the strategic themes at faculties, get stakeholders involved, and open the discussion about the role of early career researchers at all levels of policymaking and –execution. In other words, we need to push for diversification at all levels. By setting the agenda we will shape the future of Science together and change the paradigms. Open Science will flourish if we see challenges as opportunities, we work with the tools at hand, and get inspiration and motivation from each other: the community.
I for one am looking forward to the challenge and exciting opportunities that lie ahead. This year will mark a turning point for Open Science in Utrecht. Let's make it count, together.
Sander W. van der Laan
OSCU Chair 2021-2022
Assistant Professor Cardiovascular Genomics
U moet ingelogd zijn om te reageren, gebruik het formulier aan de linkerkant om in te loggen met uw solis gegevens.